What does the introduction of Recovery Coach mean for Support Coordination?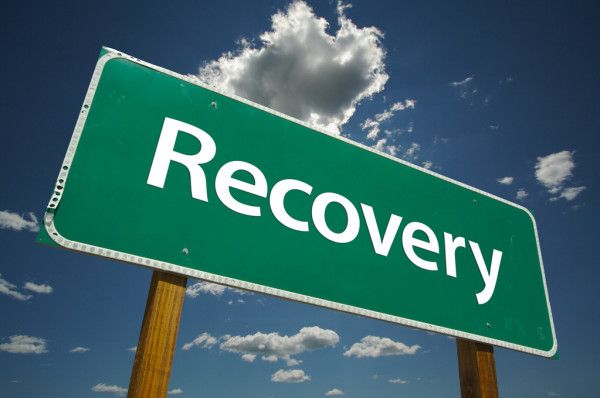 Seeking alignment between the NDIS and the Recovery Model

From the earliest days of the NDIS there was considerable confusion and debate as to how mental health supports funded by state and federal governments would align with the disability supports provided by the NDIS. Would the systems continue to each deliver their own services in parallel – or would there be overlap and integration? How would funding responsibility be divided?


At a deeper level, the key question was whether the NDIS access criteria of permanent impairment could integrate with the principles of hope and progress inherent in the Recovery Model.


For people experiencing mental illness the Recovery Model has been around for more than 20 years, and dominant for at least the last 10. Emerging in the 1990s in line with deinstitutionalisation, the Recovery Model emphasises a person's potential for recovery, with "recovering" often defined as undertaking a personal journey across health, home, purpose and community, rather than reaching a set signpost or outcome.


The NDIS access criteria clearly states that eligibility requires an impairment that is permanent or likely to be permanent. This has been a challenge for many people living with mental illness who consider entering the scheme. However, from the time participants reach the planning stage onwards, the NDIS principles of choice and control shine through, with funded supports able to be adjusted in line with the changing needs of participants.


Models inform the way that workers and organisations see and understand the people they support. This influences the language workers use, what they are expected to know, and what they prioritise in their work. The funding flexibility of the NDIS aligns well with the Recovery Model, but the frameworks of many NDIS service providers are often built around the needs and expectations of the general disability market. This can affect the way services feel to participants with psychosocial disability, how likely they are to remain engaged with services, and how effectively those services integrate with other aspects of the Mental Health system.


The NDIA has long been lobbied by the mental health peak bodies and key influencers to show more commitment to incorporating recovery-oriented practice into the NDIS. So here we are, with the new Recovery Coach line item announced to start on July 1, 2020.


How is the Psychosocial Recovery Coach role different from Support Coordination?


Given Support Coordination is an element of the Recovery Coach role, the NDIA will generally not fund both in a participant's plan. This means that Recovery Coaches will usually have to provide the assistance a Support Coordinator previously has.


There are some clear practical differences between the Recovery Coach and Support Coordination.


Recovery Coaches should have tertiary qualifications in peer work or mental health (minimum of Certificate IV in Mental Health Peer Work or Certificate IV in Mental Health) or equivalent training; and/or a minimum two years of experience in mental health-related work.


Recovery Coaches bring specialist knowledge and skills in psychosocial recovery, mental health and service navigation within the mental health system.


There is provision for Recovery Coaches to do more practical, hands on support at times when the participant requires this to stay engaged, whereas Support Coordination focuses almost exclusively on capacity building.


The base rate for Recovery Coach is $80.90 as opposed to $100.14 for Support Coordination.


Unlike Support Coordination, Recovery Coach services have variable pricing such that they can be provided outside of traditional office hours.


How will this impact the Support Coordination market?


Currently over 35,000 NDIS participants have psychosocial disability as their primary disability. The NDIA believes there are as many as 30,000 other people experiencing long term mental illness who may be eligible for the NDIS – if only they would engage with the scheme. It's likely the NDIA hopes that the Recovery Coach model will make the NDIS more approachable for people living with mental illness who may be slipping through the gaps between systems.


It's not yet possible to predict what percentage of these 65,000 possible participants might have Recovery Coach funded, and how many hours might be funded on an average plan. We estimate that at present perhaps only 15,000 – 20,000 participants with psychosocial disability have Support Coordination funded on their plans.


It is however important to note that the Support Coordination market as a whole is much larger than the segment that will be affected by the funding changes related to Recovery Coach. Even after these changes there may still be more than 100,000 participants receiving Support Coordination.

What does Recovery Coach mean for Support Coordination providers with a strong mental health focus?


This change will mean a big shift for Support Coordination providers focused on the psychosocial support market. It is likely that the majority of the participants using these Support Coordination services will instead have Recovery Coach funded on their plan.


Providers with this focus may need to make significant changes to work to a very different price point. Providers generally run on narrow profit margins (the NDIA 5%) , and the NDIA are dropping the base rate by nearly 20%. Providers will need to identify whether it is feasible to offer services at this price.


In addition to pricing changes, these providers will need to implement a fundamentally different operating model which includes potentially providing after hours support, engaging a workforce with different qualifications, and providing a different style of support under a different framework. The upfront business investment required to make the changes is significant, and existing providers may wonder whether the shift is worth it.


However, the market will be significant, and with numerous mental health focused Support Coordination providers potentially opting out, there are likely to be significant opportunities for providers who can design and implement an operating model that can efficiently deliver the Recovery Coach service.


What about other Support Coordination providers?


Support Coordination providers not currently specialising in psychosocial disability supports will need to decide whether to offer the Recovery Coach service. Many will see this service as too far from their core expertise and decide not to proceed.


Others may see this moment as an opportunity for expansion or may simply wish to continue to work with the small number of participants with psychosocial disability they support. It's crucial that these providers recognise that Recovery Coach is not just Support Coordination by a different name and invest in the frameworks and expertise to ensure they deliver the service the NDIA has specified.


What about providers who deliver core supports with a mental health focus?


The NDIA is committed to keeping NDIS expenditure down while also ensuring that there is a market for all NDIS funded services. Their pricing is always very considered and intentional, and they no doubt have a clear vision of how the market will respond to generate enough supply to meet demand for the Recovery Coach support.


The price point for Recovery Coach is perhaps most appealing for organisations that offer core supports to people with psychosocial disability but are not providing Support Coordination. It's quite possible the NDIA had providers of these supports in mind when setting pricing. This workforce already understands recovery-based practice well, works at a much lower price point than Support Coordination, and is available around the clock.


Providers in this segment hoping to expand into the Recovery Coach support may need to upskill their workforce to better understand how the NDIS works, and how to deliver the fundamental activities and skills of Support Coordination. If this does not occur there may be many participants receiving Recovery Coach support who, while well supported on their recovery journey, do not build capacity to navigate the NDIS.


What about people with a dual diagnosis (eg psychosocial disability & intellectual disability)?


It's not yet possible to see how NDIA delegates will choose between Recovery Coach and Support Coordination when approving plans for people who have a dual diagnosis. Based on NDIA communications to date it seems unlikely that both will be funded. Ideally, participant choice and need will dictate how plan decisions are made, however, as with previous changes to supports, it may take some time for good and consistent planning and review practice to be established across the country.


If as a Support Coordinator you are working with a participant with psychosocial disability or dual diagnosis who is soon to undergo a scheduled plan review, it is important to educate them of the new Recovery Coach support so that they can express their informed preferences at the Plan Review meeting.


Is supply ready for demand?


The Recovery Coach line items go live on July 1, 2020, but will providers be ready to deliver the support from that date? For many this is highly unlikely given the support was only announced in June announcements and sector consultations by the NDIA have been limited.


Recovery Coach is a new and unique service, not just a re-badging of Support Coordination for people living with mental illness. It is perhaps the most significant new support to be added to the NDIS Price Guide in many years. It will take time for the market to build the systems and frameworks required to deliver Recovery Coach at volume.


With thousands of reviews and new plans finalised every week it is likely that there will be strong growth in cohort of participants who have Support Coordination removed from their plans, and Recovery Coach funded.


The key unknown is how quickly Local Area Coordinators and NDIA Planners & Delegates will recognise the purpose and usefulness of this new service. If this shift occurs quickly there is a significant risk that demand could rapidly grow to thoroughly outweigh supply. This may result in people with psychosocial disability being without support to implement their new NDIS plans for potentially lengthy periods.


Service providers who respond quickly to ramp up quality and supply may find significant advantages in being "early to market", as many other providers may not be so fast to adapt.


Could budget flexibility be a circuit breaker?


Recovery Coach and Support Coordination both sit in the same NDIS Price Guide category. It is currently unclear whether participants will be able to exercise choice to purchase Recovery Coach supports if Support Coordination is funded, and vice versa.


By making this flexibility possible, the NDIA would minimise the risk that participants could be without support in the early stages of the rollout of the new support. However, this may also lead to a lower than expected transition to Recovery Coach if participants choose to continue with the Support Coordinator they know well.


In summary


The NDIA has taken a bold step in adding the Recovery Coach line items to the NDIS Price Guide. When first announced, this seemed like a great reward for the persistent, focused advocacy of the mental health sector. However, pricing of the support has made transition much more complex than expected.


Understandably, many are asking "How can a service that requires specialist knowledge and skills in psychosocial recovery and does everything that Support Coordination does (plus a lot more) be priced lower than Support Coordination itself?".


It's a great question, and the one thing we can say in response is that the NDIA must be confident that adequate supply will emerge.
Regardless, opportunities are enormous for providers who can react quickly and well, and once the market settles participants with psychosocial disability are likely to benefit from this new, more tailored approach to supporting their recovery journey.


Support Coordination Academy can assist organisations and sole traders to transition to delivering Recovery Coach services. Get in touch with us to register your interest.
Normal text.
Created with